Rediscovering Stewart & Witton: A Brilliant Partnership, 1904–17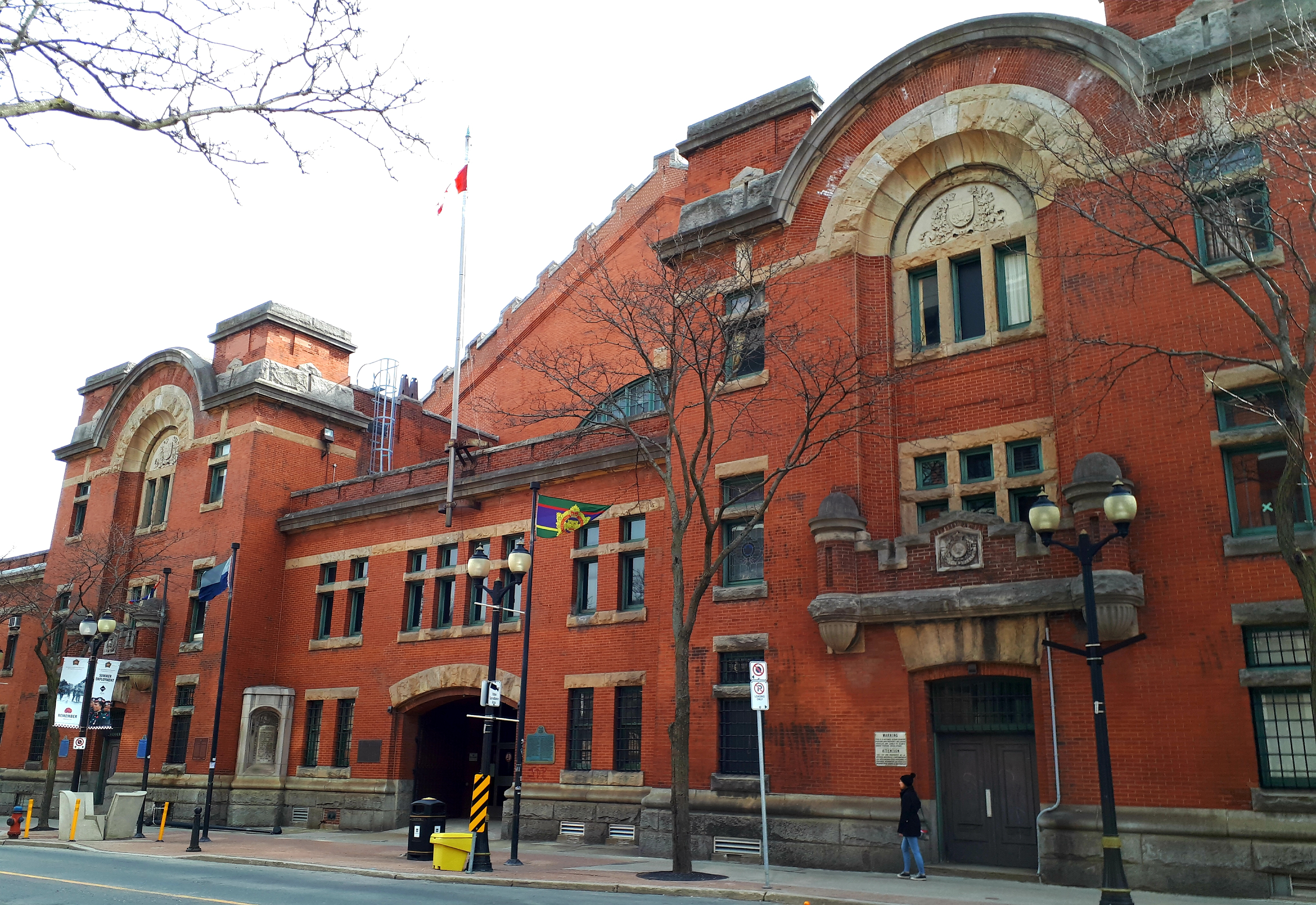 Did future partners Walter Stewart and William Witton meet at the Hamilton Library?
Both were just seventeen years old when, in January 1889, Hamiltonians voted to build a free public library. Stewart was a third-generation architect in training, Witton an art student. Both of their families were instrumental to this new Hamilton institution. Witton's father, the master painter, scholar, and MP Henry Buckingham Witton, was appointed to the first Hamilton Public Library Board, while Stewart's father, the architect William Stewart, won the commission to design the neo-Romanesque library on Main near MacNab.
Fifteen years later, they would embark on a highly successful partnership: Stewart & Witton, the Hamilton firm behind some of the city's most beloved landmarks. Tragically, Stewart died in April, 1917 at Vimy Ridge. Stewart & Witton's legacy is all around us — yet often, the firm's work is popularly attributed to Witton alone. Thus, celebrating #StewartWitton150 is also a project of recovery.
Walter Wilson Stewart was born in Covington, Kentucky to Canadian parents, moving to Toronto with his family as an infant, and to Hamilton in 1885. Until William Stewart's retirement, father and son worked together in the family architecture firm. In the 1880s, Stewart & Son designed commissions in Toronto including the St. Stephen's Ward Police Station on Ossington and a pavilion in Queen's Park. The young architect apprenticed with his father until 1890, when he left Canada to train in Cincinnati, Ohio. (Two of Stewart père's most admired works, Victoria Hall National Historic Site and the Right House, may have been conceived during Walter's apprenticeship.) Upon his return from the U.S., he became a partner in W. & W. Stewart, also known as Stewart & Stewart (1893–1904). One of their last commissions together was another public library, in Collingwood, Ontario.
William Palmer Witton was born in Hamilton to a prominent family, the youngest of three brothers. After graduating from the Hamilton Art School, he trained in Chicago at the influential firm of Adler & Sullivan. Witton founded his own architecture firm in 1895, continuing in practice until 1937. Hamilton's Witton Lofts — a conversion of the 1923 McIlwraith School — are named after him.
At Adler & Sullivan, the young Witton likely worked alongside Frank Lloyd Wright. Witton's time there overlapped with the end of Wright's: the famous American architect left to strike out on his own circa June, 1893.
In 1904, Stewart & Witton took over what had been the Stewart & Stewart offices at the Provident and Loan Building on Hughson Street South. For most of the partnership, Stewart lived with his wife and family in the Gibson neighbourhood, near what was then St. Giles Presbyterian, while Witton, a confirmed bachelor, lived with his parents in the family home on Murray Street West and, later, Hess Street South.
When Stewart died in action in WW1, he left his widow, Margaret Fraser Stewart (née Johnson), and their four children — Helen Margaret, Dorothy Enid, Walter Fraser, and John Lamont — at the family's new home in Kirkendall. The late architect's professional effects passed to his partner, William Witton, while his collection of war medals was bequeathed to the 91st Canadian Highlanders.
After Stewart's death, Witton worked alone and in two partnerships, Witton & Walsh (1920–27) and Witton & Holcombe (1932–37). Witton's career in architecture was the focus of a Hamilton exhibit in 2009 and, ten years later, a 2019 talk at the newly reopened Playhouse Cinema (itself a building designed by Stewart & Witton). In 2021, Ann Gillespie confirmed his hand in the design of the Long and Bisby building.
Like his father, Witton was a passionate bibliophile. At the time of his death, in 1947, he had a 500-book library of architecture and Canadiana at the family home at 290 Hess St. S. in Durand. Today, his books can be found at the City of Montreal, the Hamilton Public Library, and McMaster University.
"W.P. Witton's art & architecture books housed at Mac, distributed throughout the open and closed stack, and Research Collections, give a rare insight into a working architect's library — an extraordinary library at that."

Robert D. Hamilton
Stewart & Witton's genius lives on in the buildings they designed. As Hamiltonians and Canadians, we can honour their work by enjoying and protecting the beautiful buildings they brought to us — including St. Giles church, which is in danger of demolition.
Sources and acknowledgments: Architectural Foundation of Cincinnati, Biographical Dictionary of Architects in Canada, 1800–1950; Graham Crawford; Dictionary of Hamilton Biography; The Frank Lloyd Wright Trust; Ann Gillespie, "Hamilton's Health Care Heritage," ACORN Vol. 46 No. 1 (Spring 2021); Robert D. Hamilton, MLIS; Paul Wilson, "The architect no one knows," Hamilton Spectator, July 2009.
Stewart & Witton 150 logo copyright (c) 2021 The Friends of St. Giles. All rights reserved.